Below are links to pictures from Reunions in years past.
The 84th EBC Reunion Group-Vietnam
is responsible for all matters relating to Reunions for the 84th EBC.
click here to visit their web site for up-to-date information.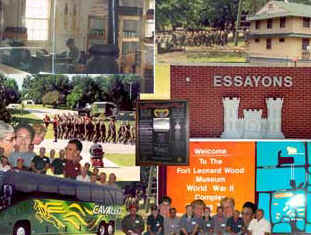 As in years past the 84th EBC Association takes no reasonability for anything related to the Reunions.
2004 Reunion
and pictures from Aaron Browns Wedding held at the Reunion
(He should have settled just to be on the BoD)